Discover more from The Private Asset
Latest updates for Tari, a new open source, decentralized protocol that reimagines the future of digital assets.
Over 8,000 subscribers
The Tari protocol journey begins now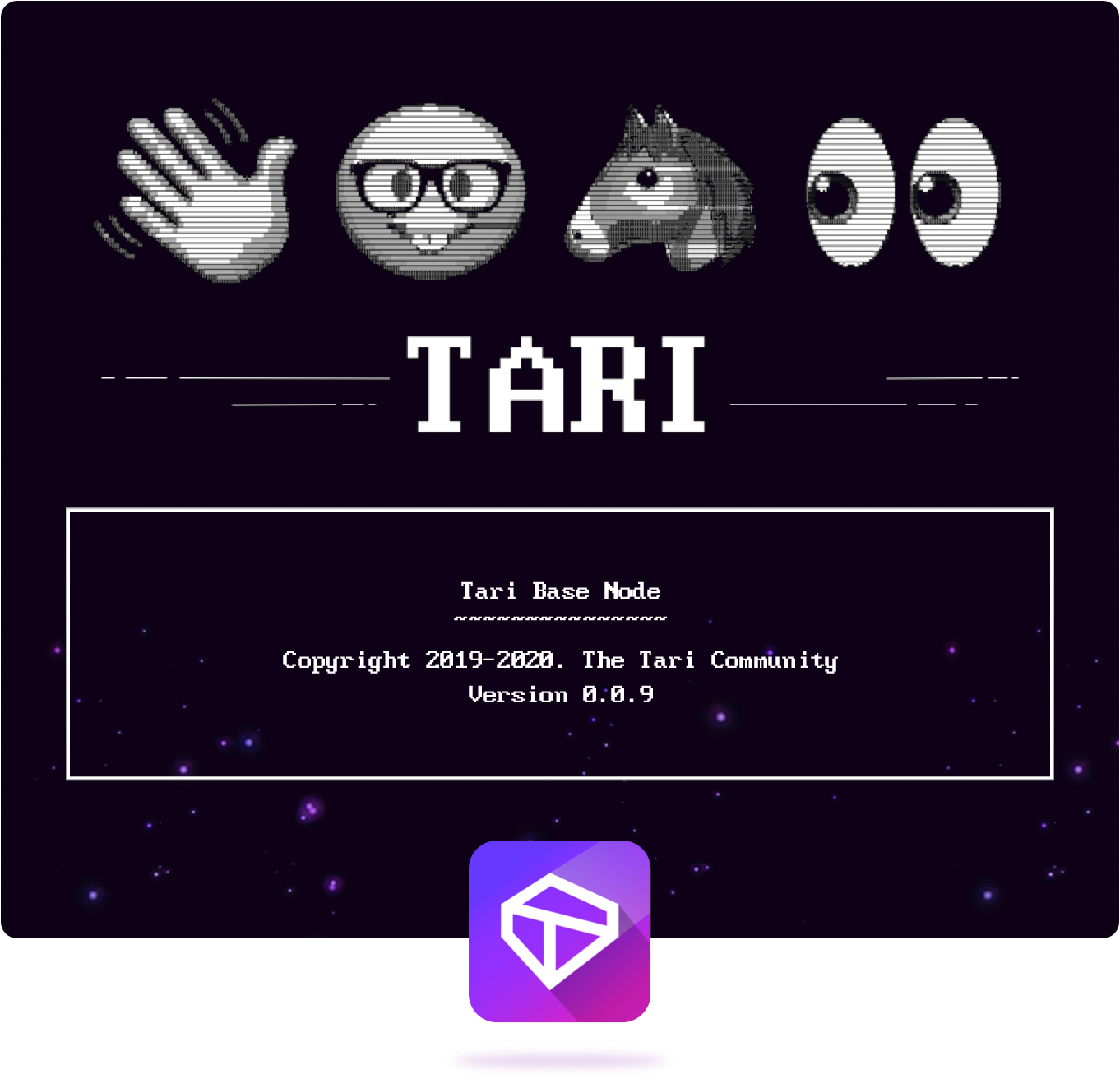 We are excited to share with you that a testnet for the Tari blockchain is now live. This wouldn't be possible without the endless help and support we've received from you, the Tari community. Thank you for helping to make this important milestone happen.
This v1 alpha testnet is extremely early. It has bugs. It may not work all the time. It may crash and need to be restarted. That being said, we think it is solid enough that it is worth your time to try it out and we invite you to help us make it better. Here is how you can take the Tari testnet for a spin: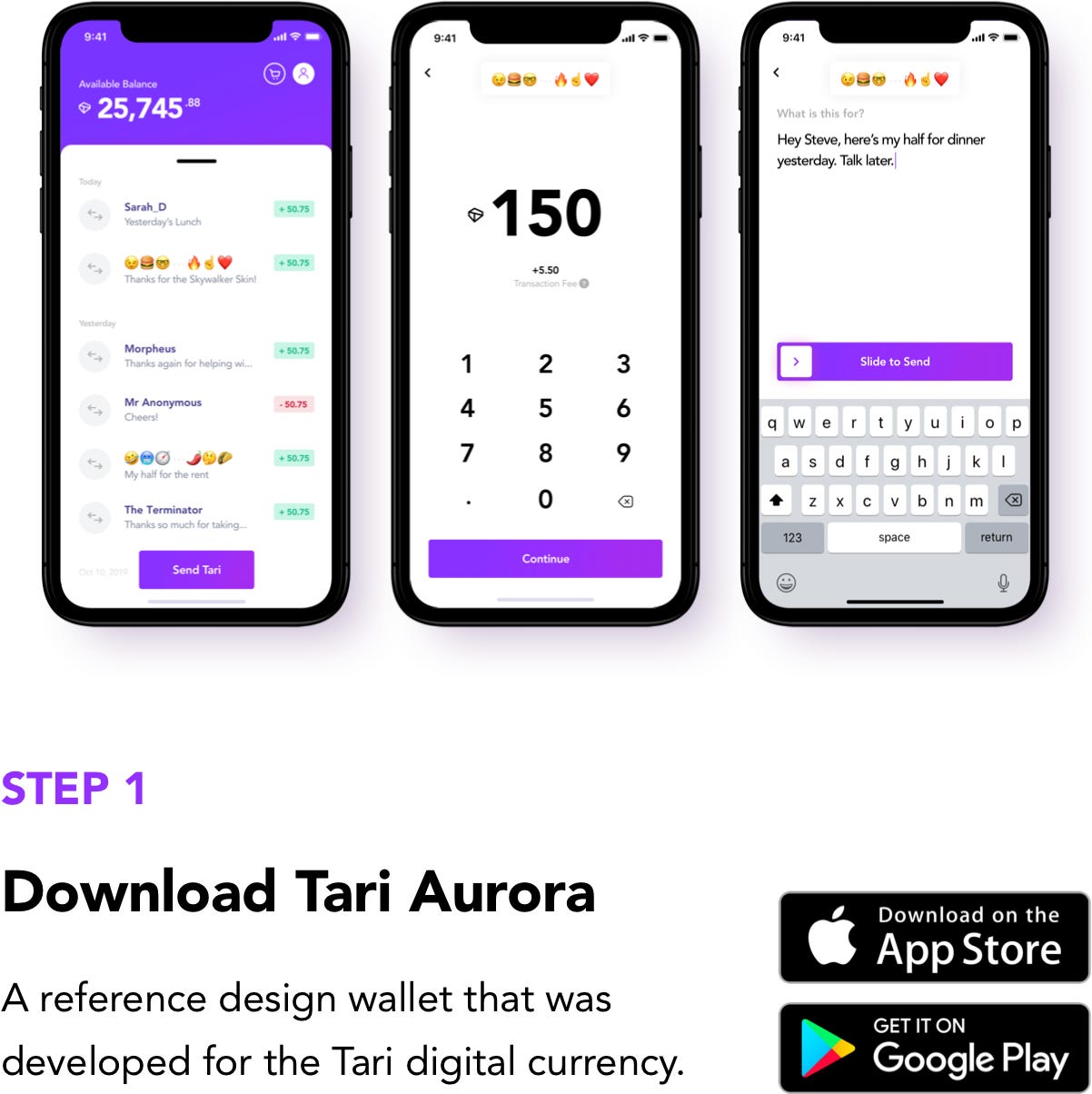 Learn more about Aurora at aurora.tari.com



Help secure the network, and mine testnet Tari (tXTR) while you do it. The Tari basenode software is designed to be easy to set up and to run silently in the background.
Download the Tari Basenode (Ubuntu, Mac OSX, Windows)



Find us on Telegram, IRC (#Tari-dev on Freenode), or Reddit. We would love to hear your feedback and suggestions. If you find bugs and want to help squash them directly, please report them as issues here.
---
The mission for the Tari project is to create the most useful decentralized platform that empowers anyone to create digitally scarce things people love. This testnet is a critical step in the right direction towards achieving this goal.


To help make testing more fun, we created a collection of exclusive one-of-a-kind stuff* to celebrate the launch of the testnet.

In order to purchase these items, tap on the store link in Aurora (download it here) to access The TTL (Tari Testnet Limited) Store and be ready to spend your testnet Tari (tXTR) and a small amount of USD/BTC/XMR for shipping.
Don't have enough tXTR? Get some from friends, mine your own, or learn how to earn more in the store. Once these items are gone we will never make them again, so don't miss out.
*tXTR has no monetary value and cannot be exchanged for cash, cash equivalent, or other tokens or cryptocurrencies.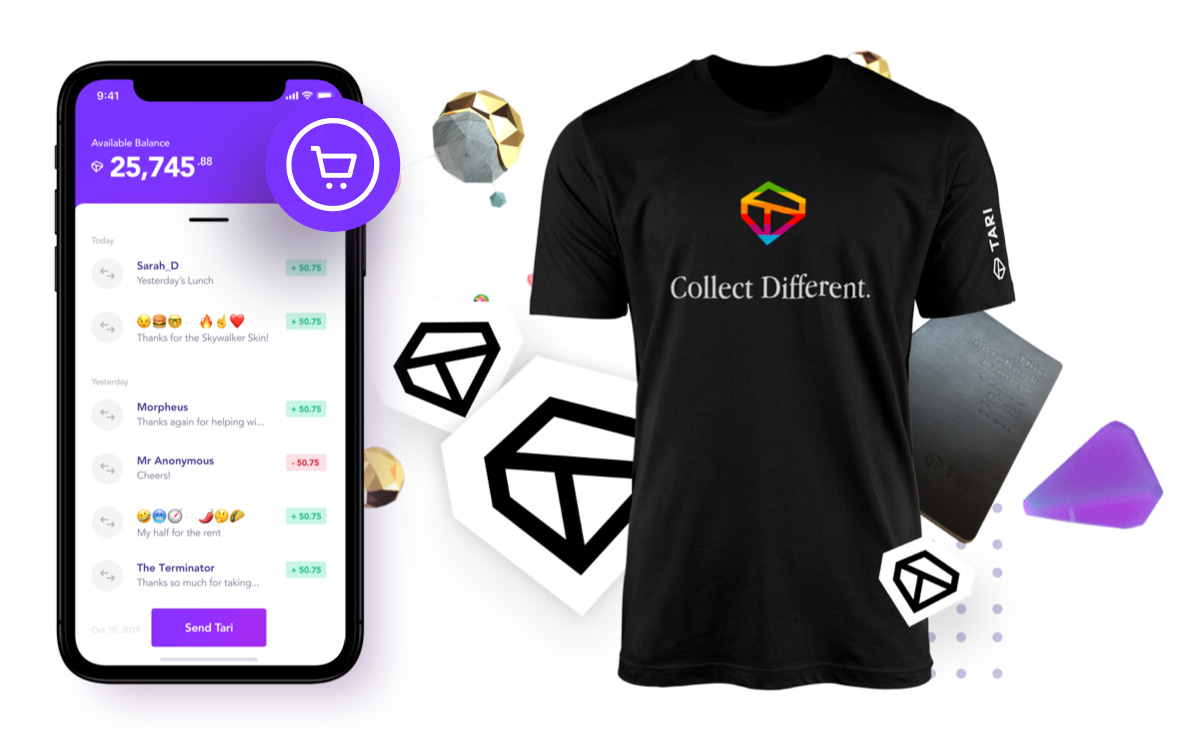 The success of the Tari project rides on one factor: your interest in it. If there is no community for this project, then it is destined to fail. The team at Tari Labs, and others who are working on this project are forever grateful for your interest in Tari. We hope that we can continue to earn your trust over time, and ultimately make Tari truly useful. Thank you again for all of your help, guidance, and support.
Celebrate Tari testnet Launch Week with Us
Check out the testnet launch video on Twitter and please share to help us spread the news

Celebrate the testnet launch with team members from Tari Labs this Thursday, April 30th at 7 AM PDT on Telegram (7:00 PDT, 10:00 EDT, 15:00 CET, 16:00 SAST) or #Tari on Freenode IRC (bridged to Telegram).

Tweet @tari with your Emoji ID and the hashtag #sendmeTari anytime between now and 11:59p PDT today (Wednesday, April 29th) and someone will send you back 1,000 tXTR to spend in The TTL Store.